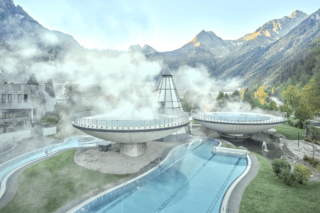 Current information
OUR GUIDELINES FOR A HEALTHY VACATION EXPERIENCE.
Do I have to wear a mask?
From 16.04.2022 masks are no longer required in the hotel and in the thermal bath.
Wearing FFP2 masks is still recommended in all enclosed spaces.
SAFETY AT AQUA DOME
Sufficient supplies of disinfectant are available for all guests in all areas.
Highly frequented surfaces and areas are regularly disinfected.
Where can I get tested?
During your holiday, you are welcome to take advantage of the free PCR test offer at the AQUA DOME.
You pick up the PCR test at the hotel reception and carry out the test according to the instructions. You then return your test to the hotel reception and receive the test result on you mobile device within 24 hours.
Subject to change. (Status 16/05/2022)
These hygiene guidelines do not replace the regulations published by the federal government.
We always strive to keep up to date. The latest regulations are available here: www.sozialministerium.at