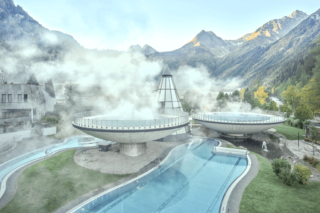 The protection of our nature and environment concerns us all!
Sustainability in the AQUA DOME
---
The AQUA DOME has set itself the goal of making a sustainable contribution to protecting nature and the environment and to voluntarily introducing an energy management system in accordance with the ISO 50001 standard. As one of the leading businesses in the Ötztal valley, we would like to demonstrate our commitment to more efficient and sustainable use of energy and limited natural resources.
Our medium-term target is to evaluate and implement suitable measures in order to play our part in reducing CO2 emissions, while at the same time acting according to economic principles. In the future, all activities of the AQUA DOME will be geared towards using natural resources as sparingly as possible.
We would be very grateful for your support of our idea. Therefore, we invite you to join us - in line with the motto "The most environmentally friendly kilowatt hour is the one that is not consumed at all".