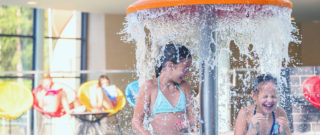 children
Your very own water world
FOR WATER SPIRITS AND RELAXED PARENTS
---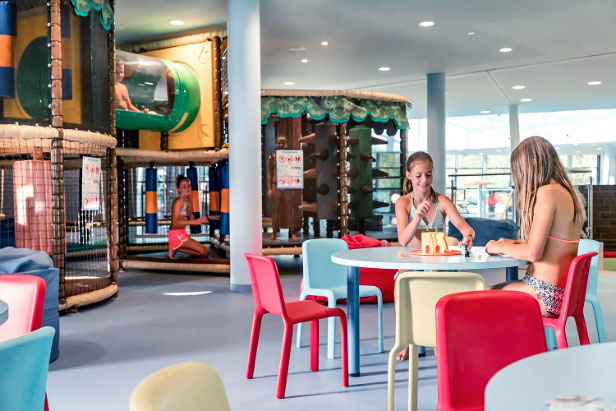 What do families with children need on holiday? Their very own water world! In the new NOAH'S ARK OF THE ALPS you are therefore awaited by a large swimming pool and a water fun park on the deck of a ship. But that is by no means all! Here, in the newly designed space, it's very much "fun ahoy!" when it comes to hilarity at high speed: Slide down the BodyBowl flume at full speed, or through the big tyre slide complete with fun effects such as a sound and LED show – a great experience (not just) for the young! And if that's not enough cooling down then climb aboard the ark, play in the water fun park surrounded by a whole host of spray and water game attractions, or hop without further ado into the children's pool.
In summer, our younger guests play in their own outside space in the open air to their hearts' content.
All day long
ANIMATION AND FUN
---
Top entertainment is additionally guaranteed by our trained animation team, who are in the area every day from 10.00 am to 06.00 pm. Numerous options are also available to playful young guests (from 3 to 10 years) "on land", from a climbing world to a play environment with craft corner and board games. And whilst they are in the best hands, parents relax in a spacious area that was formerly the children's play area – which has now been transformed into a modern well-being oasis.