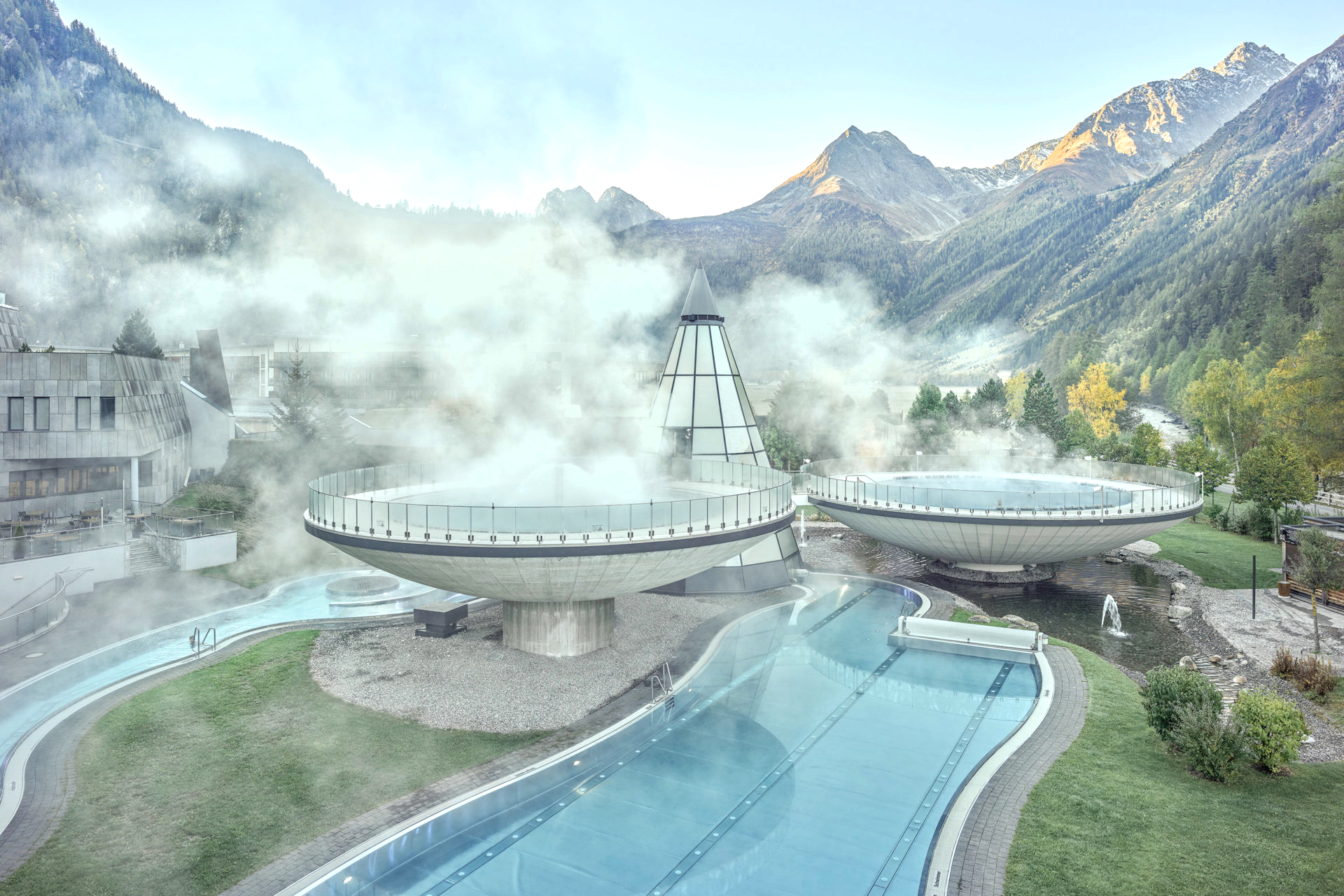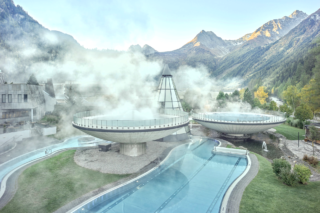 AQUA DOME - THE THERMAL-BATH HOTEL IN AUSTRIA - TYROL
Float weightlessly in a brine basin while admiring the majestic three-thousand-metre peaks: A wellness dream that comes true on the over 20,000 m2 area of the AQUA DOME Tirol Therme Längenfeld. The ultra-modern thermal-hotel resort right in the heart of the Ötztal valley, with the most impressive architecture in the Alps, stands out by its futuristic-looking water and sauna world, as well as its fitness and child area. The award-winning SPA 3000 is reserved exclusively for hotel guests.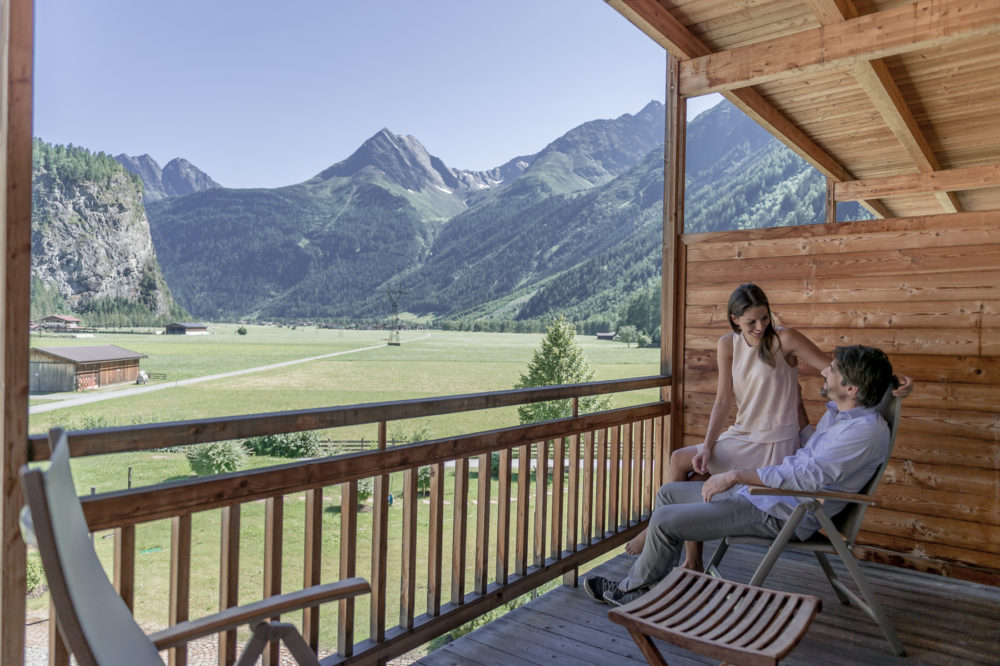 Panoramic view
Half-board
Thermal bath
12 basins
Spa 3000
7 saunas
Activity programme
E-charging station
THE THERMAL-BATH HOTEL OF THE ALPS: 
Our mineralised thermal water from a depth of 1,865 metres rejuvenates your health and revitalises your senses. Light-flooded rooms, harmony and warmth that noticeably increase your well-being and especially the natural building elements - all this creates an atmosphere with which we redefine wellness. 
5 REASONS IN FAVOUR OF OUR THERMAL-BATH HOTEL OF THE ALPS
Among the TOP thermal-bath hotels in Austria such as Bad Schallerbach, St. Martins Therme & Lodge, Therme Loipersdorf, H20 Therme Bad Waltersdorf, Rogner Bad Blumau, Alpentherme Gastein, Linsberg Asia, Bad Waltersdorf and Eurothermenresort Bad Ischl, the AQUA DOME Tirol Therme Längenfeld stands out through the impressive mountainscape of the Ötztal Alps.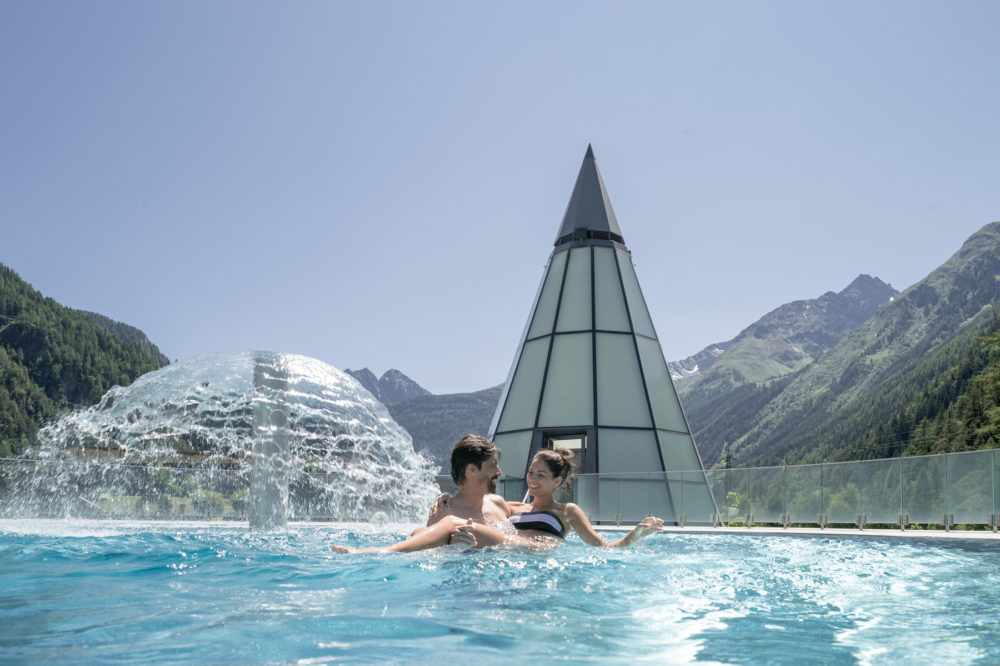 WELLNESS
---
Well-being on a resort of over 50,000 square metres. The water areas alone cover an area of 2,200 square metres.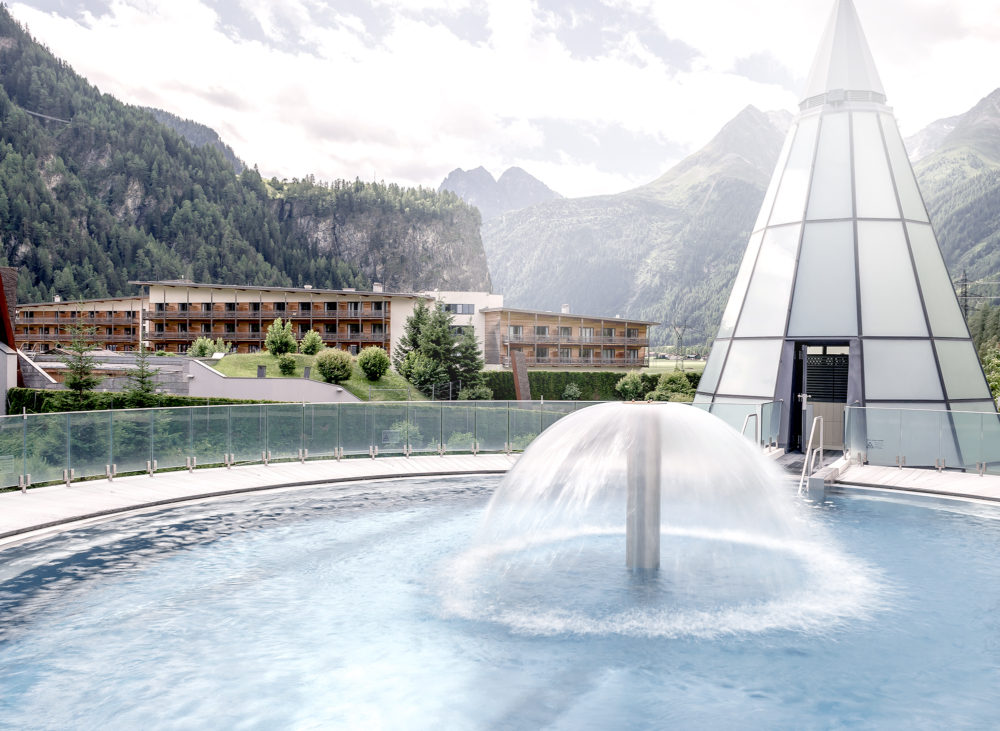 WATER
---
In the Ötztal valley, the probably most precious of all elements bubbles to the surface from a depth of 1,865 meters at 40° Celsius. Colours and the interplay of lights make the water a source of peace and pamper your health as it deserves.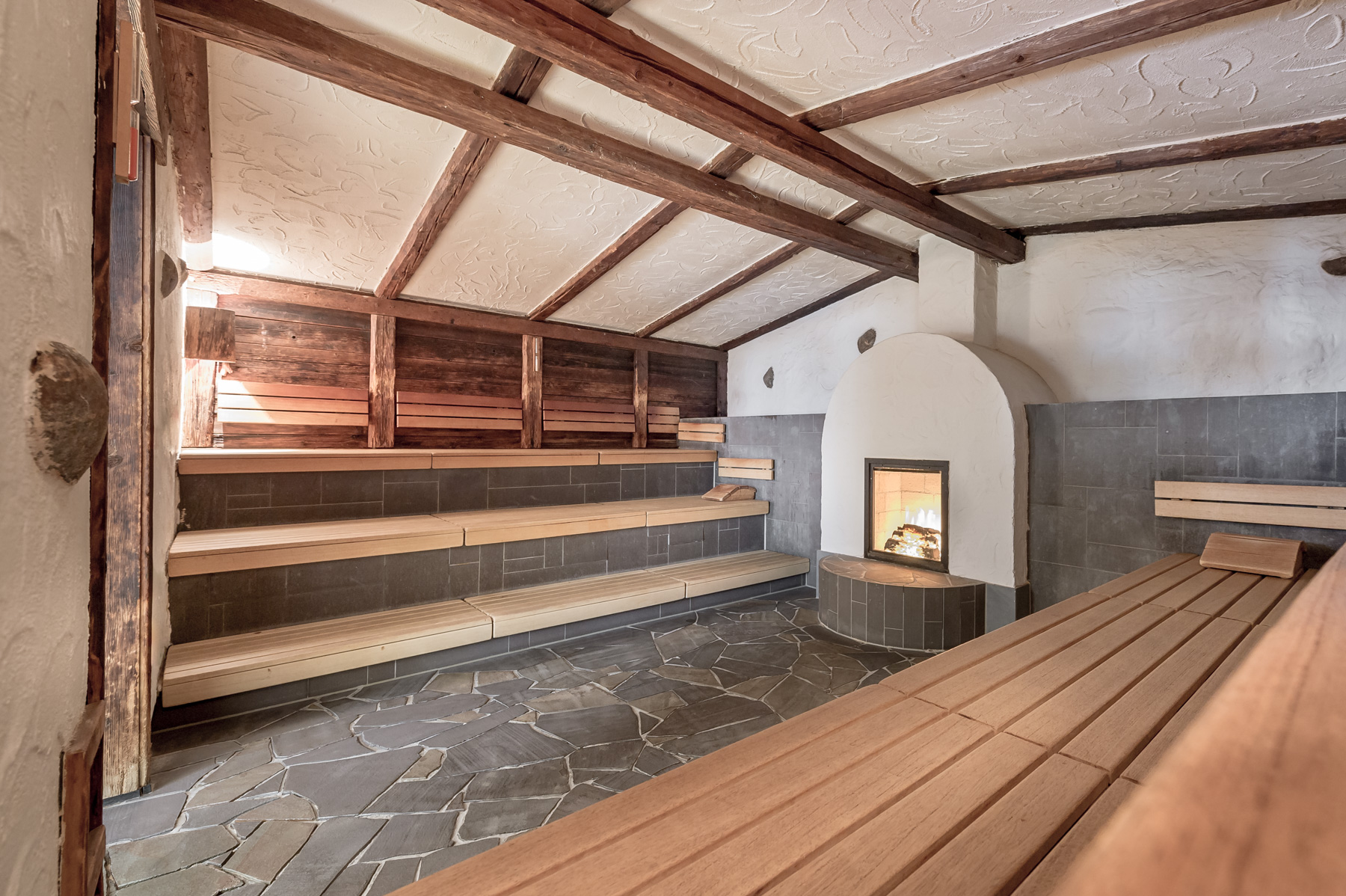 SWEATING
---
In the sauna world, 10 different saunas and steam baths await you: From the earth sauna to a gorge sauna, from the Heustadl hay sauna to the adventure shower and ice cave.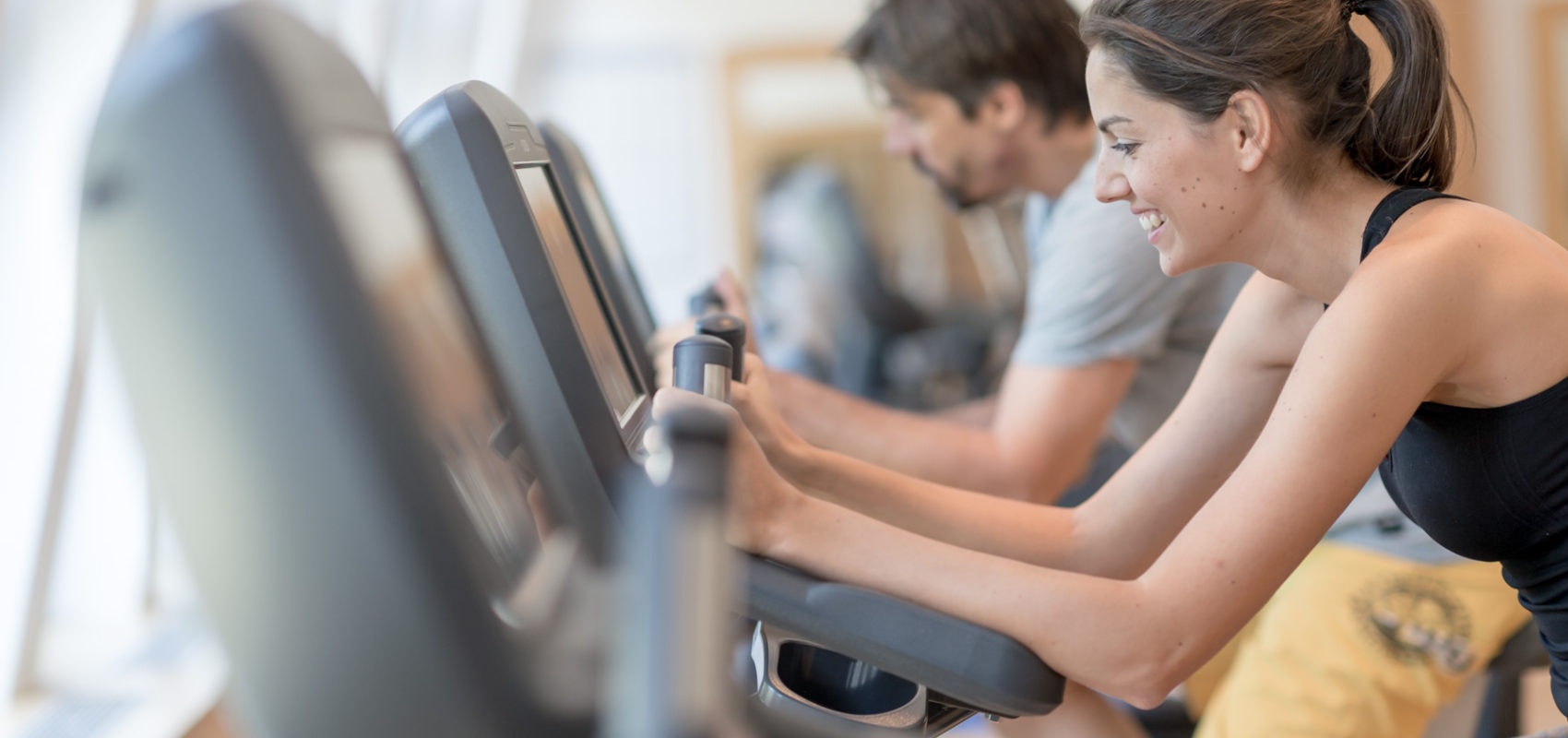 LET OFF STEAM
---
The Gipfelsturm fitness centre in Längenfeld offers weight and cardio work-outs on 500 square metres with state-of-the-art equipment. Visit one of our courses such as aerobics, spinning or outdoor training.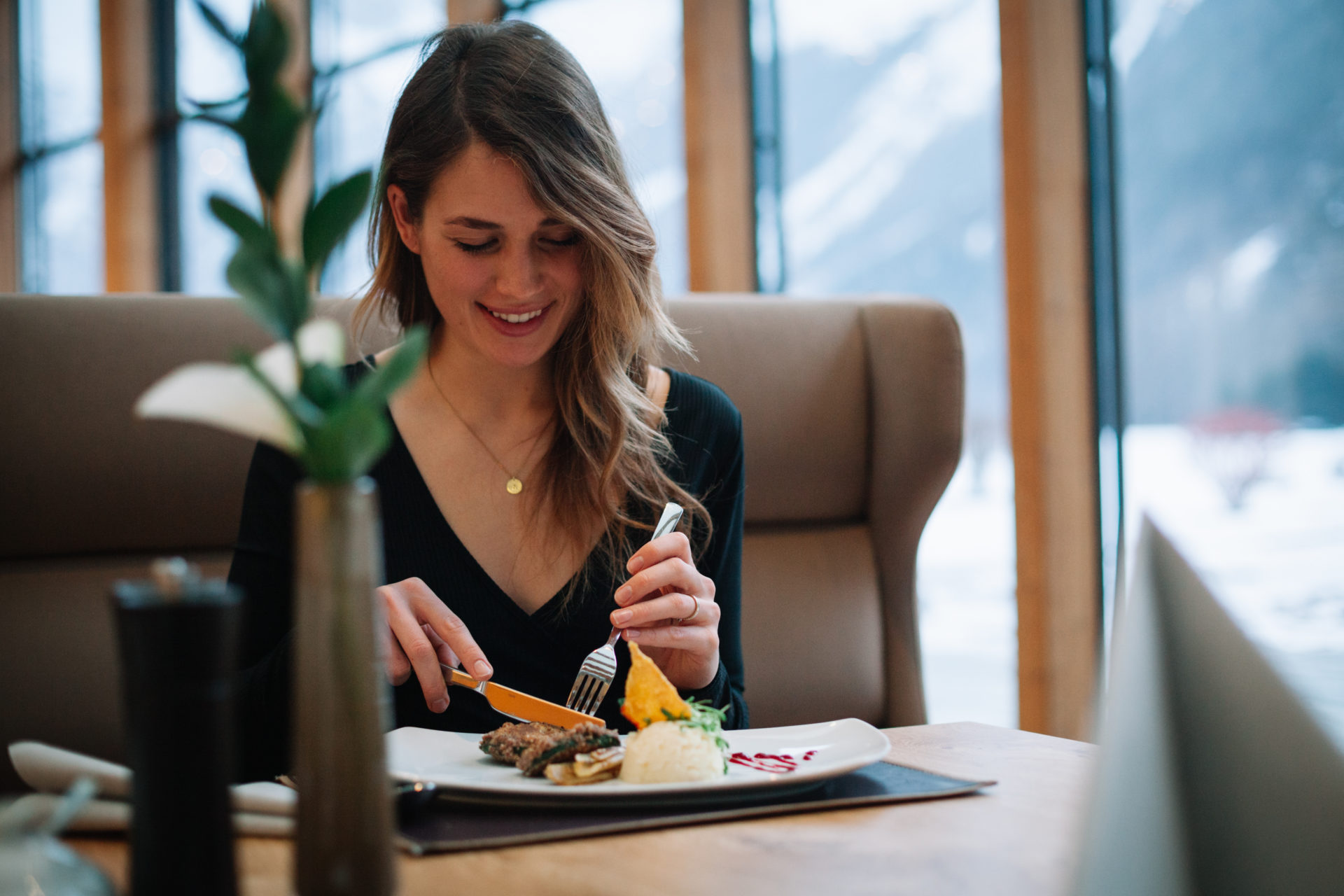 ENJOY
---
Indulge yourself in the three restaurants, three bars and propose a toast to your health at the vinotheque.
LOCATION AND DIRECTIONS TO THE AQUA DOME
Ötztal exit, then pass Sautens, Ötz, Umhausen and continue to Längenfeld (approx. 22 km) - leave the Ötztal Bundesstraße (main road) - at the first exit of the second roundabout and follow the road for approx. 250 m.
Coming from Innsbruck, the AQUA DOME thermal-bath hotel can be reached within approx. 45 min.
Coming from Vienna, it takes about 5½ hours. Coming from the South: via Timmelsjoch (Attention: closed in winter!), the Reschen or Brenner pass.